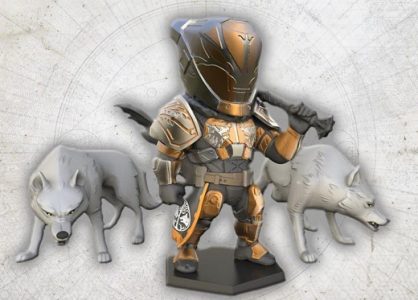 To gear up for the release of Destiny 2 later this year, EB Games Australia has lots of additional merchandise that you can pre-order. This is perfect for any one that is a hardcore fan of the franchise.
EB Games has listed on its website four pieces of merchandise for Destiny 2. The products include: Warlock with Light Beyond Nemesis Helmet Figure, Hunter with Celestial Nighthawk Helmet Figure, Saladin and the Iron Wolves Figure and the Iron Gjallarhorn Replica Gun.
The figures have a price range of $28.00 AUD to $35.00 AUD. The Iron Gjallarhorn Replica Gun is the most expensive item available going for a price of $298.00 AUD. Many of these items are EB Games exclusives.
It's worth mentioning all of these items will be released on September 8th, 2017. The game itself is also out on that day and will be available for the PC, Xbox One and PS4 platforms.