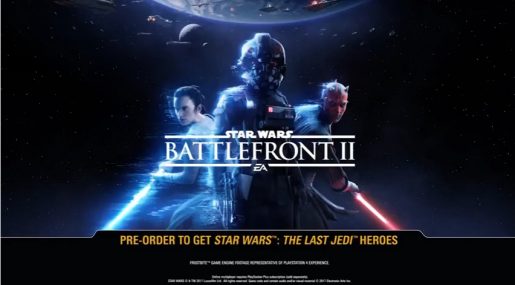 EA has posted a little Q&A session on its official website about Star Wars Battlefront 2. It tells us a little more about the gameplay features that's included in the full game.
It confirms that the single player campaign will have more than one playable character. They say that Commander Iden Versio and her squad will meet some of the heroes in Star Wars. Not to mention you take control of these Heroes as their paths cross with Inferno Squad.
The story spans a long time as you will see the fall of the Empire up until the rise of The First Order. It will span across two eras of the Star Wars timeline which is pretty cool.
They also say Star Wars Battlefront 2 will have more of everything. There will be "more Heroes, more vehicles, more eras, more battlegrounds, more customization, and more progression options". More that that topic will be covered later this year.
It has also been confirmed that soldier/trooper combat is now class based. As you progress, you will earn more abilities for your class. There will also be mods for you to get for your weapons. EA is explaining more about this at the EA Play event this June.
Finally, Star Wars Battlefront 2 will no longer be tied to just one era. As known already, this game includes the prequels, original trilogy and new era movies. Star Wars heroes are able to have crossover battles. Yes, you can pit Kylo Ren to face Yoda or something like that. Soldiers however will still be in their same time period depending on the level you choose.