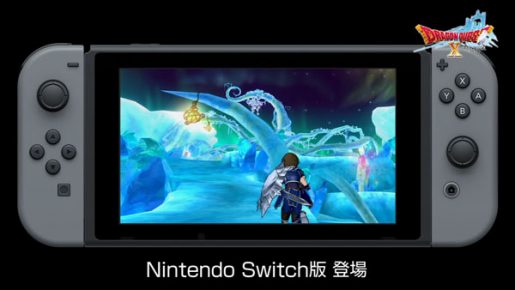 Square Enix announced today that the Switch version of the critically acclaimed MMO Dragon Quest X will launch for the Switch this Fall in Japan. Unfortunately, the announcement is for Japan territory and there's no word if Dragon Quest X will make its way in North America. As for the other version like the PS4, it's currently scheduled for release this summer in Japan as well.
Check out the new trailer below showcasing the game running on the Switch:
Dragon Quest X is already available for the 3DS, PC, and Wii U. Let's hope that Square Enix will eventually release this MMO outside Japan. E3 announcement perhaps? Stay tuned.