Back in the early '90s, Disney created an animation block called The Disney Afternoon. Even though the block was nothing particularly special at the time, those who grew up on it have a certain fondness for DuckTales, Darkwing Duck and to a lesser extent, TaleSpin and Chip 'n Dale Rescue Rangers. So much so that DuckTales got a remaster a few years ago, along with a series set to launch this summer. In honor of the fans and upcoming series, Disney decided to bring back these beloved games in The Disney Afternoon Collection. With six games from four extremely popular series, is it a nostalgia overload or just nostalgia.
The Disney Afternoon Collection offers players six games to experience. These include DuckTales 1/2, Darkwing Duck, Chip 'n Dale Rescue Rangers 1/2 and TaleSpin. Each of these games are the original versions, meaning it doesn't include the remaster of DuckTales and includes additional modes and features.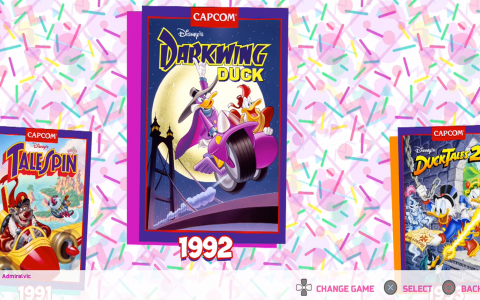 DuckTales is somewhat traditional platformer, with bosses and several mechanics that make use of Scrooge's cane. Since it's an older game, there are secrets to find, odd mechanics to figure out and an interesting experience all around.
Darkwing Duck is little more than a reskin of Mega Man. You fight enemies using a gas powered gun, there is plenty of platforming and pick ups along the way. Out of the six games it's probably the hardest, mostly due to tricky mechanics and harsh jumps.
TaleSpin takes a page from games like Gradius, offering an on-rails shooter. It starts off with clunky controls and limited combat potential, but purchasable upgrades solve most of these issues.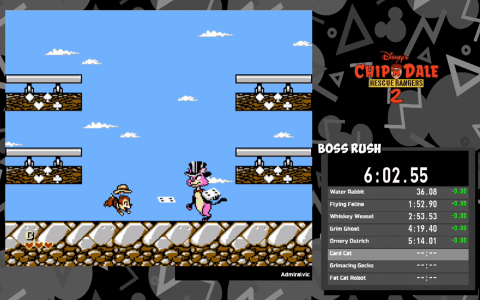 Finally, we have Chip 'n Dale Rescue Rangers, which is another platformer with some throwing mechanics. Out of the six games they're probably the easiest, largely due to less skill needed to take out enemies or go from platform to platform. The bosses offer more of a challenge, but overall it's a pretty simple experience.
While the six games can be a lot of fun, they're largely unedited. The only change made to the base game, besides save states, is the ability to rewind, allowing players who miss a jump, take damage or fail to get a collectible the ability to undo previous mistakes and achieve their accomplished goal. At times the mechanic can feel cheesy, but it's great for anyone looking to learn without wasting a bunch of time.
With the skills you obtain through playing the game, be it normally or with rewind, you can try your luck at time attack or boss rush. All six games feature both modes and they remove the ability to save or rewind to prevent people from achieving a score they didn't earn. Outside of that, both modes give you a clock and it runs until you either beat the game or finish all the bosses. From there your score is uploaded online, allowing you to see what is possible, as well as improve your times. Boss attack has a nice feature that tells you whether you're on track or off to beat your current record, pushing for additional improvement.
Despite all the good, there are some problems with The Disney Afternoon Collection. As previously mentioned, the games are unedited, so it wasn't uncommon for there to be slow downs, glitches and other performance problems. The also tends to be unstable, with it crashing around once every hour for me. Thankfully, it only happened once during gameplay, but still sad to see.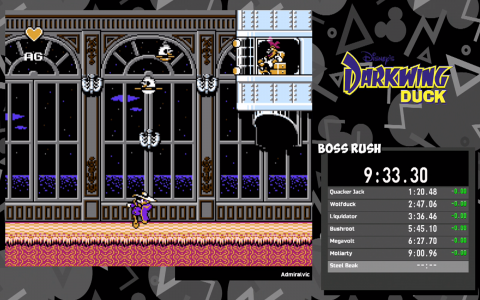 In addition to that, the games are all quite short. A good speed run of each title can be accomplished in around 20 minutes, meaning the six games won't last too long if you're good. The ability to rewind also makes it easier to finish quickly and move onto other things.
Verdict
Overall, The Disney Afternoon Collection is a game that will appeal to kids who grew up with these games. I wouldn't say any of the games aged particularly well, nor would I say the collection improved on them like we saw with the DuckTales Remaster, but if you're looking for nostalgia there is plenty of that. Combine this with a '90s overlay and some neat modes and you have a decent experience that rises above mere nostalgia, but not by much.
[Editor's Note: The Disney Afternoon Collection was reviewed on PS4 platform. The game was provided to us by the publisher for review purposes.]