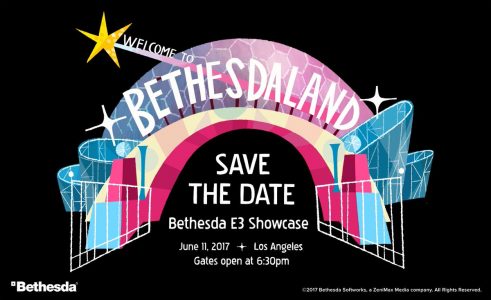 Bethesda has now revealed when it will be announcing new projects at E3 2017. Make sure to bookmark the date and time because you don't want to miss it.
Bethesda announced on Twitter that its E3 Showcase will happen on June 11th, 2017. The gates will open at 6:30pm. It's likely the press conference will start shortly after the gates open.
Many people are hoping that The Elder Scrolls VI gets announced, although don't be too sad if it doesn't show up. Bethesda has said in the past that it may take many years for another Elder Scrolls game to come out.
It has already been revealed that Bethesda will showcase what Fallout 4 VR looks like. It has being teased that the VR version of the game looks amazing. Other surprises are also expected to appear at the event.