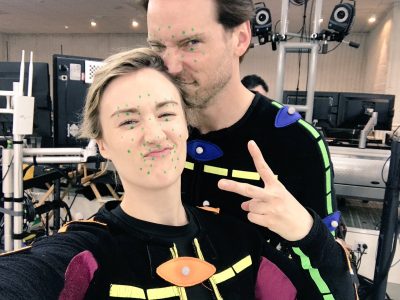 The Last of Us 2 is currently in development and Ashley Johnson (Ellie) has shared a photo of herself in mo-cap gear. She is joined by Troy Baker who plays Joel.
Ashley Johnson tweeted out: "Back in LA, shooting some video game. I think it has zombies in it." It looks like the two voice actors are enjoying themselves being involved with The Last of Us 2.
Since they are still doing mo-cap work for the game, this could be a sign that the game is still pretty early in development. Don't expect the game to be released later this year.
The sequel to The Last of Us was first announced last December much to the delight of everyone. Naughty Dog is still developing and sequel and it will focus on a 19 year old Ellie. Unlike the first game, Ellie is the main playable character.