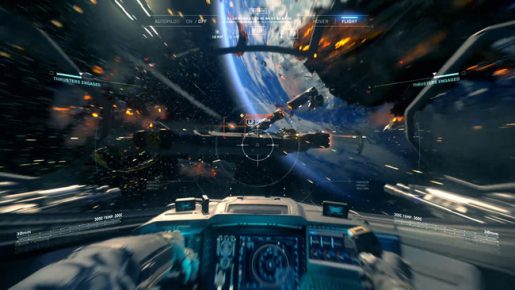 Update version number 1.11 for Call of Duty: Infinite Warfare is now available for you to download. Details are scarce but some new Prestige Levels are available.
As noted by Charlie Intel, the new patch for Call of Duty: Infinite Warfare is now live for PC, PS4 and Xbox One. They have noted that 20 new Prestige levels have been added. This makes it a total of 30 prestiges overall.
In terms of file size, the update is roughly 2.9GB. The size will vary depending on the platform. No patch notes have been posted on the update yet, but we'll be sure to update this post when more info comes our way for it.
On a related note, Infinity Ward posted this if you are having server troubles with the new update: "We're currently investigating an issue where players are unable to access the server after the update. Thank you for your patience". Hopefully the server troubles don't last for too long.
Update: Here are some patch notes posted via Steam
**Featured Content and What's New**
• Blood Anvil Mission Team
• Emblem Editor
• Master Prestige Ranks
20 additional Prestige Ranks
Each new Prestige Rank grants permanent bonuses. Bonuses include:
Extra XP from challenges (including Camo challenges)
The ability for Classic weapons to earn De-Atomizer Strikes
Extra starting ammo for Classic weapons
Additional XP for using MKII weapons
As well as new rank icons, Emblems, and Permanent Unlock Tokens
**General Fixes**
• Fix to enemy names not always appearing on-screen during Killcam
• Audio fixes for Intel Logs in Campaign
• Fixes to party indicators not appearing properly
• Gun Perk: Readiness – now reloads faster when mag is low instead of when mag is empty
• Fix for the Weapon Level Up indicator not displaying properly mid-match
• Camo adjustments for the Hailstorm
• Fix for the Axe not appearing properly in the player's hands when using the Synaptic's Rushdown Trait
• Fix for the Synaptic using a different gesture instead of "Rock, Paper, Scissors" when viewing in 3rd person
• Various map fixes
• Fix for an issue where trophy systems could deflect a passed Uplink or Defender drone
• Fixed an issue where enemy scorestreak callouts would not play in FFA
• Fix for a bug where the Rigs would be facing the wrong direction in the Winner's Circle