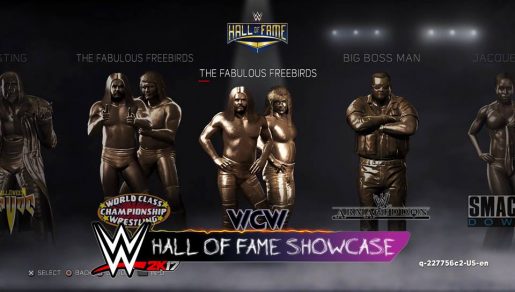 Even though we are still waiting for the WWE 2K17 Hall of Fame Showcase DLC to come out, a small peek has been revealed during the PC's launch trailer.
Here's what WWE 2K announced on Facebook: "WWE 2K17 is out on PC today! Watch the launch trailer for a sneak peek at the Hall of Fame Showcase DLC!" As you can see above, a small screenshot shows some of the story-lines you can participate in.
There's still no release date for the actual DLC itself, but the PC version is out today. The Showcase DLC could be out later this month, but we'll let you know when more details come our way.
PC gamers are lucky because the Goldberg DLC is included in for free. However, you have to get the Digital Deluxe version to get the rest of the DLC released for the game. Check out the launch trailer below.