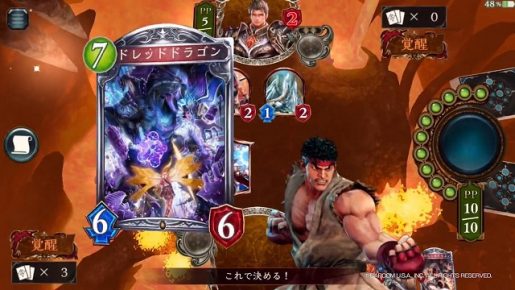 A unique partnership has formed between Capcom and CyGames. Several Street Fighter V characters are being added to the collectible card game Shadowverse.
Here's what CyGames announced on their official YouTube channel: "Street Fighter V characters coming to collectible card game Shadowverse in Spring 2017!" The game itself is free to play on computers, iOS and Android platforms.
The six characters being added to the game are: Ryu, Chun-Li, M Bison, Cammy, Karin, Juri and Vega.. It's a cool partnership for anyone that likes both Street Fighter and this card game.
You can look more on this partnership by watching the YouTube video below. There's still no release date for when the characters will arrive other than the generic Spring 2017 release that was aforementioned.