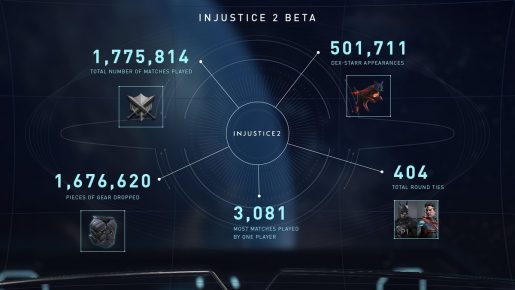 The Injustice 2 beta was underway earlier this year and a lot of people had a chance to play it. NetherRealm Studios has now shared some very interesting statistics from it.
Bear in mind the statistics are from a closed beta, so the numbers are not as high as they could have been. Still, it's an indication that a lot of people are excited for the release of Injustice 2.
Anyway, 1,775,814 matches were played during the beta which is a lot. While over 1.6 million pieces of gear were dropped by players. One hardcore gamer played 3,081 online matches all by themselves.
Even though 1.7 million matches were played, only 404 matches ended in a tie. There was also over 500,000 appearances from the Dex-Starr. Anyway, we can expect more statistics will come our way when the full game releases on PS4 and Xbox One this May 16th.