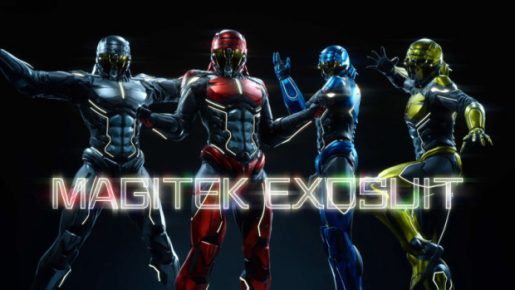 Some new costumes were revealed as DLC for Final Fantasy XV recently. Many people pointed out that it looks like the Power Rangers. Sadly due to the similarities, the costume design has to be changed.
As noted by Kotaku, Hajime Tabata said during the latest Active Time Report that the design of the Final Fantasy DLC has to change. Due to the change, it will no longer be coming out on February 21st.
The reason for the change is because the people that own the rights to the Power Rangers franchise contacted Square Enix. To avoid any legal problems, they decided to change the look of the costumes entirely. Therefore, you will have to wait longer for the Final Fantasy XV DLC to come out.
It has been noted that the DLC costumes will be free for you to download. However as aforementioned, the designs you see above will be changed. Sadly you won't be able to cosplay as Power Rangers in the game…