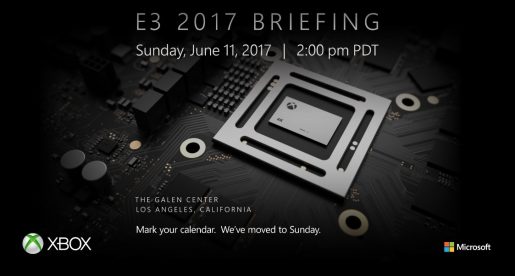 Microsoft has changed the date for its E3 2017 press conference. It will now hold its briefing a day earlier than expected.
Microsoft posted the above screenshot on social media. The company's E3 2017 briefing is now scheduled for Sunday June 11th, 2017 at 2:00pm PDT.
This is significant because Microsoft usually has its press conference on a Monday which is the same day Sony usually holds its own briefing.
This could be a sign that Microsoft wants to one-up the competition and get people excited for E3 early. It's possible the company will finally reveal its Xbox Scorpio console at the event.
Microsoft has also teased in the past that a lot more new games will be revealed. It won't be just new Halo, Gears of Forza games either as new IP and other different genres are being teased.