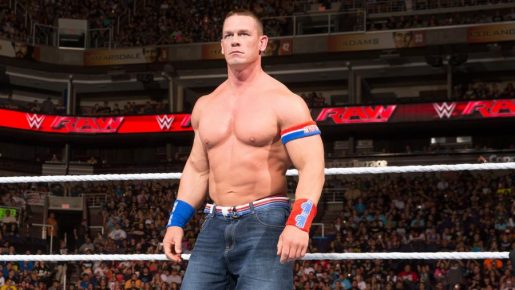 Current WWE Superstar, John Cena, will be helping to promote the Nintendo Switch console later this week. The promotion is to show how versatile the Switch is.
John Cena is popping up at the Blue Cloud Movie Ranch in California in the desert. Nintendo is putting up a special lounge where you can play the Nintendo Switch even in a remote location like the desert. Sadly, this is invite only although YouTubers will be filming the event as he plays 1-2-Switch.
Cena is only appearing in the first location, although another lounge is popping up at the Snowmass Village in Aspen, Colorado. This event is open to the public on February 27th starting at 8:30 a.m.-4:30 p.m. MT.
The final location where you can play the Switch is Flatiron Plaza in New York City. This too is also open to the public and happens on March 3rd starting at 9 a.m.-5 p.m. ET. The console itself ships worldwide on March 3rd, 2017.