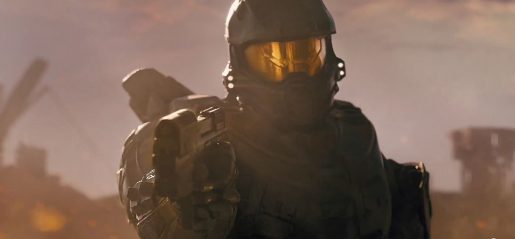 One of the most disappointing things about Halo 5: Guardians was its lack of a splitscreen multiplayer mode. Fans will be happy to know it will be back in Halo 6 and future FPS Halos.
As reported by Gamesradar, 343 Industries' Bonnie Ross confirmed at the DICE 2017 event that splitscreen should be retained in future Halo FPS video games.
She said that it was painful that splitscreen wasn't included in Halo 5: Guardians and that it eroded their trust with the Halo community. She said they have learnt from their mistakes.
She also confirmed this: "I would say for any FPS going out forward we will always have split screen going forward". Halo Wars 2 doesn't have splitscreen multiplayer, although that makes sense since it's an RTS. Hopefully Halo 6 will go back to the way the old games used to be when Bungie made them.