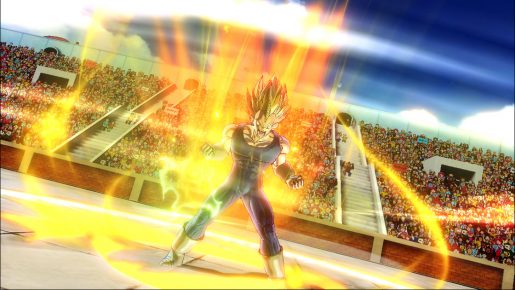 Bandai Namco has finally announced the long awaited release date for the second DLC pack for Dragon Ball Xenoverse 2. A free update is also out later this month.
Bandai Namco revealed on the official website that DLC pack 2 for Dragon Ball Xenoverse 2 will be released on February 28th, 2017. This is the paid DLC pack. A free update is coming before that on February 27th, 2017. Below is a rundown of what you get.
DLC Pack 2: "Two new playable characters: Champa and Vados, New story content: The history has been altered! The God of Destruction Champa approaches Conton City! Additional stage: Unnamed Planet, 8 new attacks, Three new costumes, Five new Super Souls, One new vehicle: Space Pod and New emotes"
Free update: "New costumes: Zangya, Bido, Android 15 and Metal Cooler, Two new expert missions: Broly and Janemba, New attacks: Focus Flash, Jumping Energy Wave, Menacing Flare, Tail Slice, Wild Hunt, New Tenkaichi reward: the Tenkaichi Tournament Jersey and new rules".
Dragon Ball Xenoverse 2 is out now for the PC, PS4 and Xbox One platforms. The game will also be out for the Nintendo Switch console later this year. Not to mention more DLC and updates are also going to be released too!