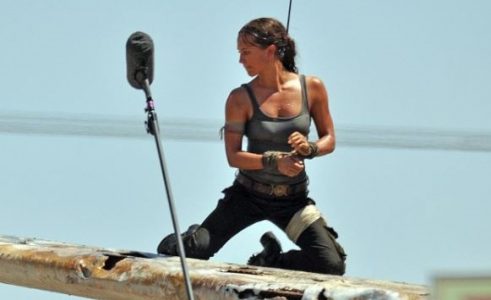 The first photos have been revealed for Alicia Vikander as Lara Croft in the new Tomb Raider movie out in 2018. At least she looks the part!
The Daily Mail posted a lot of great exclusive photos of Alicia Vikander as Lara Croft. A full gallery can be seen in the link provided. You can see that she looks really good in the role.
They have chosen the look of Lara Croft as she appears in the 2013 Tomb Raider reboot. She is wearing a similar looking tank-top and pants. Sorry guys, she's not wearing the outfit from the old PSOne video games.
The new movie will be out sometime in the year of 2018 and is currently filming. Hopefully it can become a great video game movie, as a lot of disappointments were released in 2016. Anyway, do you think that Alicia Vikander makes a good looking Lara Croft or do you miss Angelina Jolie?