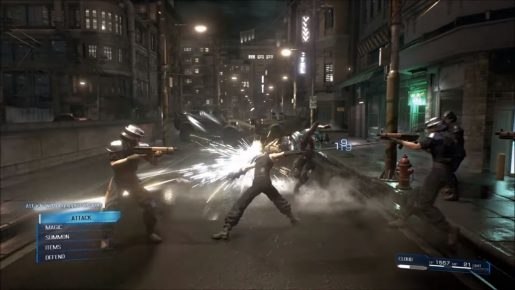 Tetsuya Nomura has now spoken about the developments for Final Fantasy 7 Remake and Kingdom Hearts 3. It sounds like both games won't be released anytime soon…
During an interview with Famitsu (via Siliconera), Nomura spoke about the development statuses for both Final Fantasy 7 Remake and Kingdom Hearts 3. Things are progressing, although we may not hear of a release date yet.
Here's his comments about Kingdom Hearts 3: "The production process is different than what we've had up until now, so I can't just give you a general idea, but I can say that there are worlds that still remain untouched. We've advanced on the production of worlds that have yet to be announced, so we can't show them for now. As far as development status goes, there's still a ways to go."
Here's what he said about Final Fantasy 7 Remake: "We're making steady progress on its production. While we are indeed working on it, I think we'll have you guys wait a little longer for both Kingdom Hearts III and Final Fantasy VII Remake. I do apologize for that, but we'll make up for it by making it into something that will meet expectations. We didn't share much information on either of the two titles last year, but I hope to show its progress at some event this year".
He concluded the interview by saying that there are some surprises left to be revealed in 2017 and there are many other great games to look forward to later this year too.
Hopefully both games are released sometime in the near future. Kingdom Hearts 3 was announced to the public back in E3 2013. The Final Fantasy 7 Remake was then announced two years later at E3 2015.