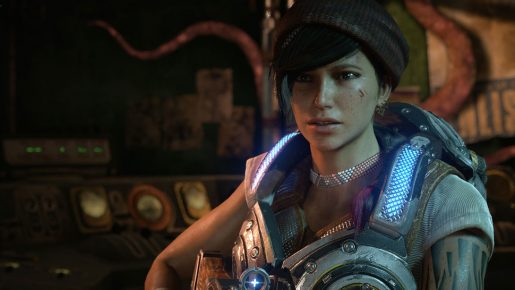 The Coalition has announced patch notes for a new update that is coming to both the PC and Xbox One versions of Gears of War 4. The update should be out very soon.
The new Gears of War 4 update should be out later today and it's 7GB on Xbox One and 9GB on PC. Some of the patch notes have been posted below for you to read.
– Skill ranking will now be visible again at the end of match scoreboard
– Added 'Spawns Swapped' UI when spawns flip in Versus
– Increased the Energy cost of the Hammer of Dawn Strike in Horde
– Increased Escalation Win and Loss bonuses
– Increased Escalation Win Bounty Rewards
– Tuned criteria and rewards for King of the Hill Bounties
– Fixed an exploit that allowed players to teleport Energy to their position in Horde
– Squad Members can immediately see when they have been removed from a Squad
– The 'Horde Skills' UI Notification alerting you to new skills now works correctly
– Horde Skill cards can now be equipped and unequipped in the Horde Skills inventory
– Added UI notification to show new Cards in your collection when opening Gear Packs
– Improved UI on Turret Heat bar
– Improved performance when switching tabs in Card view menus
– Added slider to control how long text chat remains visible after a message
– The Longshot can no longer shoot through walls if positioned through a 90 degree corner
– Added a Duplicates Only filter to the Inventory Menu
– Fixed an issue where audio slowly cut out in Horde
– Fixed an issue allowing grenade effects to continue into the next round in Versus
– Removed an exploit allowing users to break the map boundaries in Horde on Foundation
– Fixed an issue that allowed players to respawn out of the map boundaries in Horde
– Fixed an issue where offline customization would reset if user changed characters
– Miscellaneous fixes and improvements
If you want to read on all of the new Gears of War 4 patch notes, you can click here to see them. Update the game as soon as you can in order to play the online features.