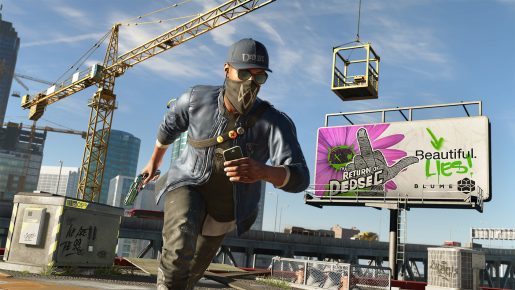 Update patch 1.09 is out now for the PS4 version of Watch Dogs 2. It will be out later for the PC and Xbox One versions of the game.
Ubisoft announced that the purpose of this new update is to stabilize the performance of the game and also fix several bugs. Other notes are posted below.
YourBoySerge Nerf – This .50 Cal sniper rifle has been the subject of some debate in the community, and is considered to be overpowered in online play. In this patch, we've reduced the number of rounds in the magazine from 6 to 1, and we will continue to monitor and balance this beasty rifle. 
World Map/Online Invasion Exploit – Fixed an issue where players could help detect the presence of an invader in their session using an exploit the World Map.
Make sure to update the game as soon as you can when the patch comes up for you.