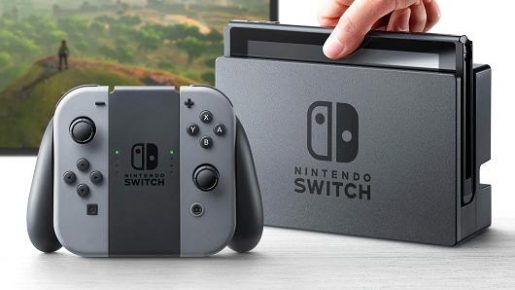 Online retailer GameStop has sold out of its first Nintendo Switch allocation. This means the retailer has to ask Nintendo for more supply units to avoid shortages at launch.
GameStop announced these details via a press release on its official website. The retailer started taking pre-orders on Friday at over 3900 locations across the USA.
"The fact that this initial allotment has been completely reserved in a matter of a few days demonstrates gamers desire for this fun and revolutionary gaming system," said Bob Puzon, senior vice president of merchandising at GameStop. "We're working closely with Nintendo to get additional Nintendo Switch units, and will let our customers know when they become available. We encourage customers to visit www.gamestop.com/switch and sign up to be get updates about the product and availability."
Nintendo revealed that it will ship 2 million units of the Nintendo Switch worldwide at launch. If demand keeps up, Nintendo may have to hastily ship out more units to avoid supply issues. We've seen this already with the NES Classic last year.
This goes to show us that the Nintendo Switch could end up being more popular than the Wii U. We'll just have to wait and see how things pan out.