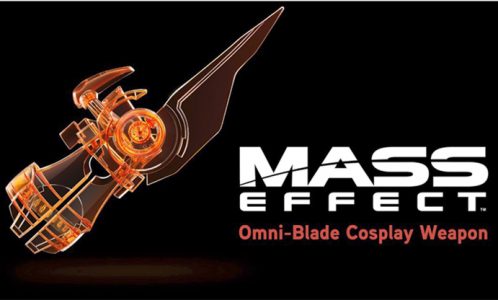 EB Games has listed a new "Omni-Blade Replica" that you can buy to gear you up before the release of Mass Effect Andromeda. It is a perfect thing to get for your cosplay costume.
You can buy the Omni-Blade Replica from either EB Games NZ or EB Games Australia. If you live elsewhere, you may be able to buy the replica at other stores.
In New Zealand, the replica costs $99.00 NZD and in Australia is costs $78.00 AUD. There's no definite release date for the replica yet, but it should be out sometime in March to coincide with the release of Mass Effect Andromeda.
The Omni-Blade includes an adjustable strap, a display stand, and an "extendable melee blade with locking mechanism". The product dimensions are: "Length 35cm x Width 17.5cm x Height 10.2cm".
EB Games notes that this replica is not a toy and should be used for display purposes only. It's recommended for people over the ages of 14 and up.