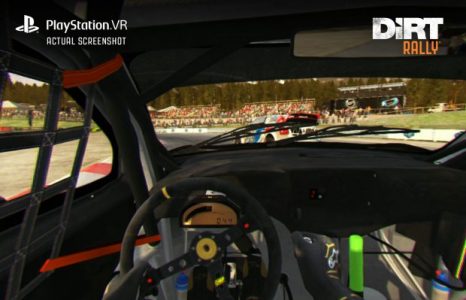 One of the best ways to fully immerse yourself in driving games is to play it in VR. You can do that soon with DiRT Rally as PlayStation VR support is coming.
Codemasters announced that DiRT Rally will be getting PlayStation VR support "in the coming weeks". The upgrade will be available as DLC on the PlayStation Store. If you don't own the game already, new boxed copies will have the VR mode already.
The PlayStation VR upgrade is available on every car, track and discipline. There is even a unique mode where a second player can join in and act as a co-driver. The second player has to accurately tell you where you need to go. They can be helpful, or troll you depending who your friend is.
You can check out the trailer to see what it looks like. It's worth mentioning VR is not for everyone. Make sure your stomach can handle VR race car driving before you buy it.