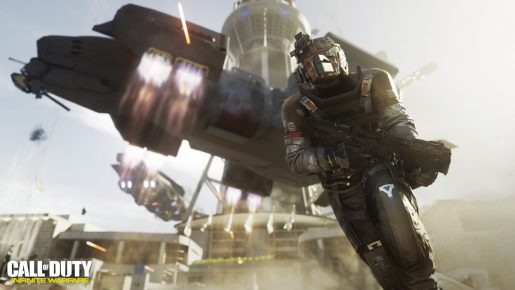 Infinite Warfare may not have sold as many copies as other Call of Duty games, but it's still selling more than the rest of the competition.
Call of Duty: Infinite Warfare was the best selling PS4 video game. This is followed by Battlefield 1 and then Final Fantasy XV. It's impressive that Final Fantasy is in there because it only came out on November 29th.
PS4 Games:
(1) Call of Duty: Infinite Warfare
(2) Battlefield 1
(3) Final Fantasy XV
(4) The Elder Scrolls 5: Special Edition
(5) Star Wars Battlefront
(6) Grand Theft Auto 5
(7) Watch Dogs 2
(8) Overwatch: Origins Edition
(9) FIFA 17
(10) Far Cry Primal
It's quite sad to see that Titanfall 2 didn't make it to the top 10. The game was the 11th best selling game on PlayStation Store. It's surprising to see Far Cry Primal back in there. That game out in the earlier part of 2016.
In terms of VR games, the ever enjoyable Job Simulator is on top. That game has quickly become one of the most popular PlayStation VR video games.