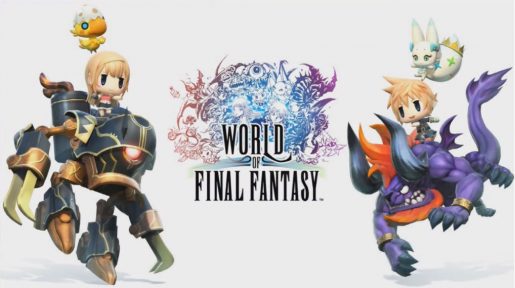 Over the years since the first Final Fantasy game was released on the Nintendo platform, fans of the series have seen how the franchise has evolved. Starting as being a JRPG we all loved, the series has received all sorts of spin-off. We've seen the series take the fighting-game approach with Dissidia, a Monster Hunter-esque game with Final Fantasy Explorers, and now Square Enix has finally decided to make the series evolve into some sort of a game similar to Pokemon where you are tasked to catch cute little monsters within the Final Fantasy universe. World of Final Fantasy is a peculiar title at first. Some who played the demo might have already judged the game as being too bland and boring, but fortunately, the game offers more to it than simply catching little cute monsters called "Mirages". For long-time fans of the Final Fantasy franchise, this is the game to definitely consider before Final Fantasy XV arrives.
Unlike in Pokemon games where the story isn't that deep, World of Final Fantasy has a story that will pique your interest and make you play the game until the end. Comparing it to other Final Fantasy titles, the story is good but not the best I've seen. The game starts off with the two siblings named Lann and Reyn who have lost their memories about them being Mirage Keepers, a group of people who have the power to catch creatures called Mirages. On one fateful morning on their way to work at a local coffee shop, Reyn and Lann meet a mysterious woman who has shown them what they are capable of and teleport them in a different world called Grymoire. Within the world of Grymoire lies where several locations from hit Final Fantasy titles like Saronia from Final Fantasy III and Cordelia from the first Final Fantasy game. In Grymoire, the people that Reynn and Lann will meet are in a chibi-form where they call themselves as Lilikin, while the former are called Jiants (both Reynn and Lann can switch between Lilikin and Jiants mode). As Reynn and Lann traverse through Grymoire, they will tackle problems that countries like Cordelia face as they both unravel their past and just who they really are and their connection with Grymoire.
As players figure out who Reynn and Lann really are, they'll meet several iconic characters from the main Final Fantasy series who will help them out in their journey. Characters like Cloud from Final Fantasy VII, Bartz from Final Fantasy V, Refia from Final Fantasy III, and Lightning from Final Fanasy XIII will all be in chibi form who will lend their hand to both characters. While they are not usable in battle, both Reynn and Lann can use their power by summoning them after filing a certain gauge during battle. For fans who have played pretty much every Final Fantasy game, seeing these characters appear in World of Final Fantasy is a pure nostalgic hit and will bring a smile to their faces. All of the FF characters you meet in World of Final Fantasy will not be able to lend their hand, but they'll pretty much be a part of the bigger plot.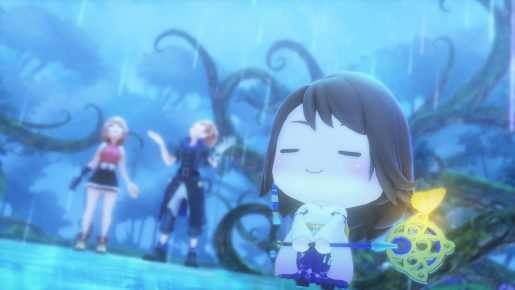 When it comes to combat, it's pretty much the classic style that many fans have enjoyed several years back. The game is turn-based and uses something similar to Active Time Battle style where you have to wait for your turn before you can attack. For starters, you can set a shortcut for easy access to many of the abilities both characters will have or simply press the L1 button for the classic menu to pop up. The Mirages that you catch in Gymoire will play a major role as you can use them in battle. With the ability to stack them on Reynn and Lann, the stats of your characters increase and will help greatly when facing tougher enemies. At first, the whole idea of stacking up seems confusing but after giving it time to sink in, fans will learn that stacking up your mirages will be more beneficial than them being unstacked during battle.
Mirages in World of Final Fantasy are creatures within the Final Fantasy lore. Fans will find many familiar Mirages that they can catch like the Behemoth, Cactuar, and Tonberry. Since the game can be compared to titles like Pokemon, these Mirages have all sorts of evolution that becomes available after reaching certain conditions. An example of this is a Baby Behemoth that can turn into a giant Behemoth. Through the Mirage Board, similar to Final Fantasy XIII Crystarium, players can distribute skills and passive abilities the Mirage can have. At the end of the skill tree, you can then evolve your Mirage. Before you can get them to evolve, it requires a lot of grinding which can be tedious. Also, these Mirages come in certain sizes ranging Small, Medium and Large. Their size will be essential when it comes to stacking up. Up to two Mirages can be stacked up regardless if Reynn and Lann are in Lilikin or Jiant mode. When both characters are in Lilikin mode, both the Medium stack slot is filled up, so that means you can only stack Mirages that are small on top of the Lilikin Reynn and Lann and the large Mirage will be at the bottom. For Jian Reynn and Lann, only Small and Medium stack lots are available as the Large slot will be taken by the Jiant Reynn and Lann.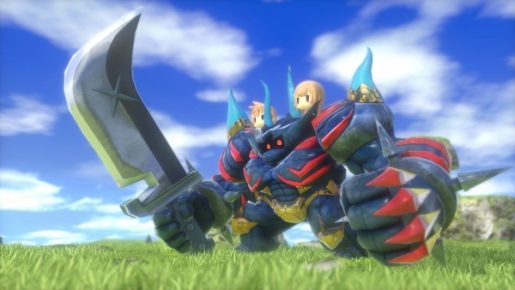 There are a plethora of Mirages in Gymoire. Some are unique while others come from the Final Fantasy world. While for the most part they are used in battle, they can also be used as a mount while traversing the world. Unfortunately, only large Mirages can be mounted and you will have to be in Lilikin mode. Also, unlike in Pokemon where you can't have a Pokemon out of their Pokeballs, you can have a Mirage following you around for added cuteness while traveling. As for the online features, the game supports online trading and battle. After reaching a certain point of the game's story, you can battle with friends using the Mirages that you collect. If at some point you are playing with your friend and you want to trade Mirages, that can be done as well.
In traditional JRPGs that many fans of the series have played, side-quests are a big thing and in World of Final Fantasy, there are a lot to do aside from tackling the main storyline. After reaching a certain town or area, there are things like quests that you can take from the townsfolk or certain characters. Quests vary from fetching an item through to defeating certain enemies. Upon completing the quests, you will be rewarded with items that may deem useful later on. As for the certain Final Fantasy characters that you can summon in battle, you will have to do a series of quests first in order to unlock them. It takes time but once you unlock them, it will make your life easier when battling tougher mirages in Grymoire.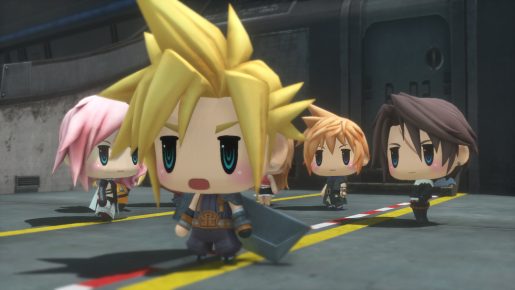 Visually, World of Final Fantasy looks very colorful and beautiful. Characters within the game look similar to what was shown in the Kingdom Hearts 3 trailer. The character art is well drawn and the environments are simply stunning. Voice-overs have English with an option to download the Japanese voice over. For the most part, the English voice overs are decent and many will be pleased by it. As for the dungeons, they are quite large for the most part, though they're quite linear but there are some mini-puzzles that you can solve in order to unlock a secret area that holds a special item. Many might find the Chibi art style to be somewhat dull but once you hear them talk and interact within the game, it's guaranteed that you'll immediately love them. I must say that the Chibi forms of the Final Fantasy characters makes the game charming. Not to mention several parts in the game are quite funny and being in Chibi style makes it even more laughable.
Regardless of what version you play, one of the neat features of this game is being able to play the game and continue where you left off on either the PS Vita or PS4. All you need to do is to be connected to the internet, that way your save file will be uploaded in the cloud and you can get access to it at any time. As for the differences, there's really no notable changes. The visuals looks pretty similar and runs about the same. Of course, for a game that that is long as this one, I would prefer playing it wherever I am, though it's more enjoyable playing it on the big screen, especially when those cutscenes start playing.
Verdict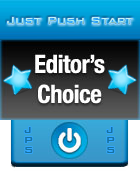 World of Final Fantasy is a must have for fans of the franchise. With a good story, solid battle system, countless side quests and fan-service, it's an experience that is sure to resonate with fans and newcomers alike. Combine this with summons based off the iconic previous titles and it really does have something for everyone. With that being said, World of Final Fantasy is a grindy game that requires a fair bit of replay to be successful. Regardless, if you love Final Fantasy or just want an amazing RPG, World of Final Fantasy is a must-buy.
[Editor's Note: World of Final Fantasy was reviewed on the PS4 and Vita platform. The game was provided to us by the publisher for review purposes.]
World of Final Fantasy Review

,