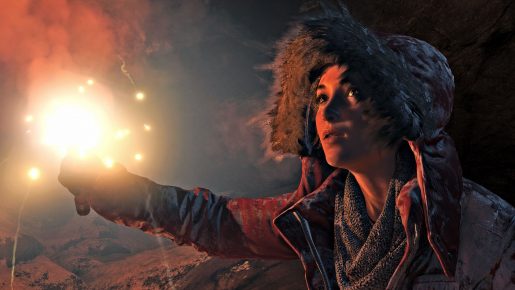 Tomb Raider has set two new Guinness World Records for 'Most Magazine Covers For A Video Game Character' and 'Largest Gathering Of People Dressed As Lara Croft'.
Crystal Dynamics and Square Enix confirmed the news earlier today, as it was revealed Lara Croft would grace the cover of a magazine for the 1,400th time. Since debuting in 1996 in the first videogame, Lara has been on the "front-and-centre" of film, lifestyle and gaming magazines a total of 1,230 times. This figure then climbs to the total of 1,400 when including covers where Lara has featured alongside a co-star.
The second record was broken at a themed cosplay gathering held by Crystal Dynamics and Square Enix, as part of "20 years of Tomb Raider" celebrations. A total of 270 attendees cosplayed as Lara at the event, to set the new record.
Alongside the announcement Rich Briggs, global brand director at Crystal Dynamics, commented: "Over the past two decades, Lara Croft has established herself as an iconic character in entertainment. Her Guinness World Record wins further solidify her continuing influence and relevance in popular culture."