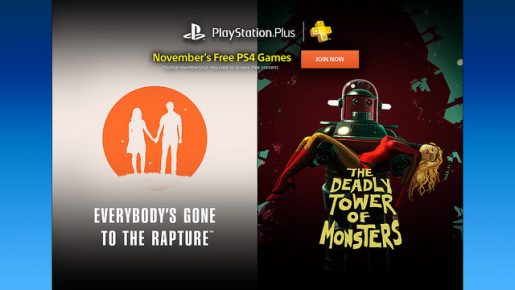 Sony has announced the free games you can download and play if you are a PlayStation Plus member,. As always, there are six games that are on offer.
Sony made the announcement via the PlayStation Blog. There are a mix of PS4, PS Vita and PS3 games for you to play. Pictured above are the PS4 games.
Full lineup:
Everybody's Gone to the Rapture, PS4
The Deadly Tower of Monsters, PS4
Dirt 3, PS3
Costume Quest 2, PS3
Letter Quest Remastered, PS Vita (Cross buy with PS4)
Pumped BMX+, PS Vita (Cross buy with PS4 and PS3)
Do you like the PlayStation Plus lineup for November 2016?