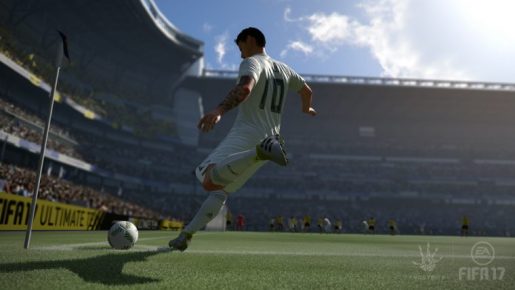 FIFA 17 launched in a big way in the UK. The game had the biggest launch ever for the series to date. People in the UK sure love football a lot.
GFK reports that FIFA 17 had a big 18 percent increase in sales compared to that of FIFA 16 last year. It also edged out FIFA 13 to have the biggest launch of the entire series.
Over 53% of the sales were for the PS4 version while over 40% of buyers bought it on Xbox One. Both the PS3 and Xbox 360 versions had a combined market share of only 6%.
Forza Horizon 3 had to settle for second place. It's not all bad for Forza Horizon 3 because sales for the game are up 12% compared to Forza Horizon 2 two years ago. It also had the third best launch for any Forza game including the Motorsport series.