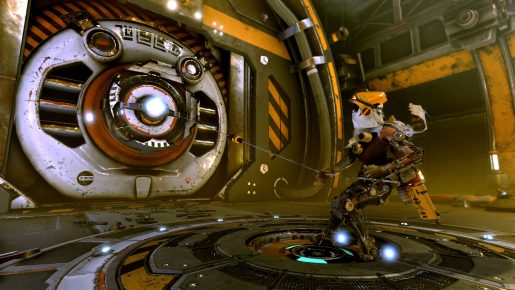 The Windows Store has revealed the file size for ReCore on the Xbox One. You will be happy to know the game won't take that much data.
By visiting the game's official store, it shows that ReCore only has a file size of 6.45GB. This is quite small, but good news if you are running out of hard drive space.
Here's a description of the game itself: "From the legendary creator Keiji Inafune and the makers of Metroid Prime comes "ReCore", an action-adventure masterfully crafted for a new generation. As one of the last remaining humans on a planet controlled by robotic foes bent on your destruction, you must forge friendships with a courageous group of robot companions, each with unique abilities and powers. Lead this band of unlikely heroes on an epic adventure through a mysterious, dynamic world. You can't save mankind alone"
ReCore will be released on Xbox One and Windows 10 on September 13th, 2016.