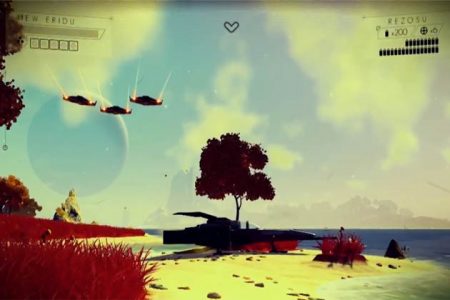 Hello Games and PlayStation have revealed the final video showcasing the features that you can do in No Man's Sky. This time, they take a look at how to survive.
There are many planets that you can explore and not all of them have clean atmospheres. There will be some where it rains toxic liquid. Much like in the Fallout games, there are other environments full of radiation.
The lifeforms on these planets can also be hostile. You have to be prepared in No Man's Sky in order not to die by the environment or creatures.
Check out the video below