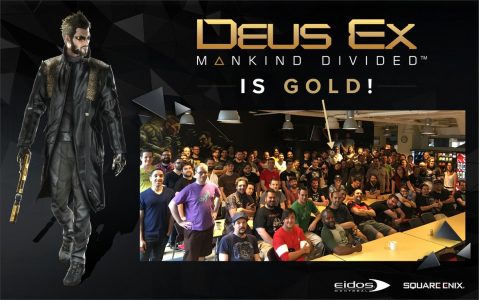 Fans waiting for Deus Ex: Mankind Divided will be happy to know that the game has gone gold. Don't expect to see any delays being announced.
The Deus Ex Twitter page announced: "Deus Ex #MankindDivided is GOLD! We can't wait for you all to play our game"
Going gold means development is complete and the game is ready to be pressed onto discs for worldwide release. The game will be out on August 23rd for PC, PS4 and Xbox One.