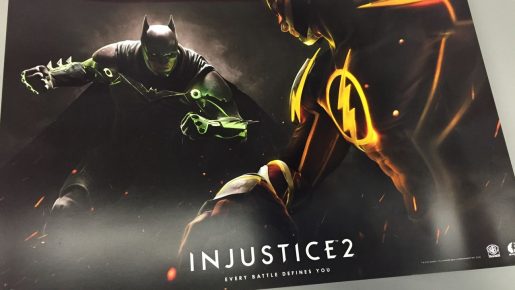 An Injustice 2 poster has been leaked courtesy of Gamestop and it features a showdown between Batman and The Flash.
The image was posted thanks to a person that leaked it to Polygon. It appears the game will just be called Injustice 2 with a slogan that says "Every Battle Defines You".
The poster is said to be a free bonus for anyone pre-ordering the game. Warner Bros is publishing the game with NetherRealm Studios developing it. It's expected to be out in 2017.