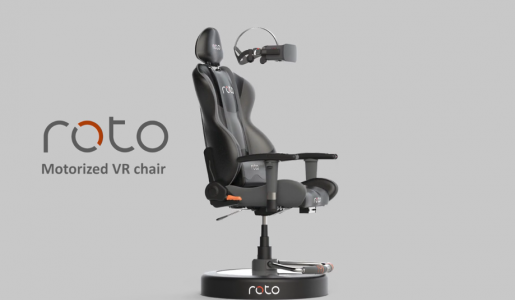 Roto VR, a London-based company, has recently announced that the world's first motorised virtual reality chair will launch this July.
Incorporating over 20 different technologies the VR chair allows users to immerse themselves into a game and "explore 360 degrees in virtual reality without cables tangling". Roto VR's CEO, Elliott Myers has commented that the chair was to fill the obvious void in the market as "95% of VR experiences are designed for a seated user" that were full of "immersive, endlessly revolving, experiences".
The Roto VR aims to solve the potential immersion-breaking problem of VR and is aiming high as the chair will be compatible with all VR headsets.