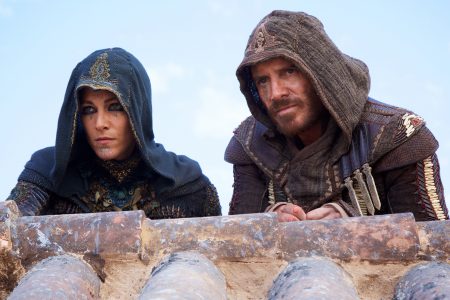 If you love the Assassin's Creed video games because they explore much about the past, you might not like the movie. The upcoming Hollywood movie is mostly set in the present.
IGN had a chance to visit the set of Assassin's Creed and Executive Producer Pat Crowley told them that the movie will be 65% set in the present with only the remaining 35% set in the past.
Star actor, Michael Fassbender, responded by saying they want to make a new experience as opposed to just following the events of the video games. The response to the fact that the film is mostly in the present has not been received well a lot of fans commenting online.
The Assassin's Creed movie releases in cinemas on December 21st, 2016. It might have a tough time at the Box Office as it's coming out one week after Rogue One: A Star Wars Story.