One of the many factions that are featured in the recently released Far Harbor DLC of Fallout 4 is the Children of Atom. Similar to other factions in Commonwealth, you will have an option to join them, though expect some conflict with other factions if you decide to be with them.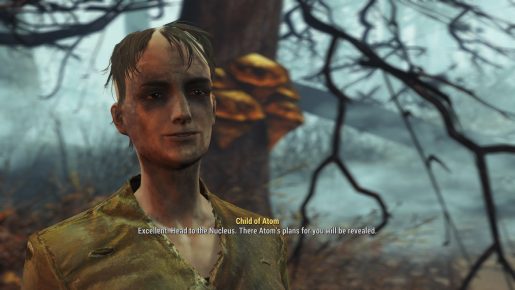 You'll first encounter the first member of the Children of Atom on your way to Acadia. Talking to her will give you a little insight about the so-called religious cult called the Children of Atom in Far Harbor. Upon talking to her, you will receive an invitation to go check them out if you're interested.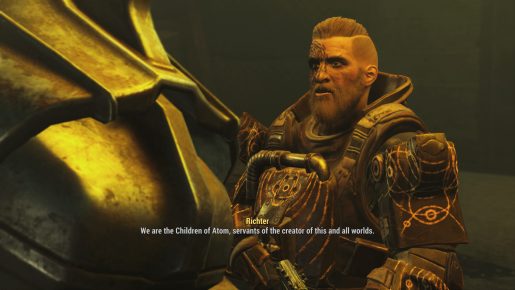 The location where the Children of Atom resides will be marked on your map. If you decide to check them out, you'll meet the Grand Zealot. Talk to him and he will ask you if you're interested in joining the cult.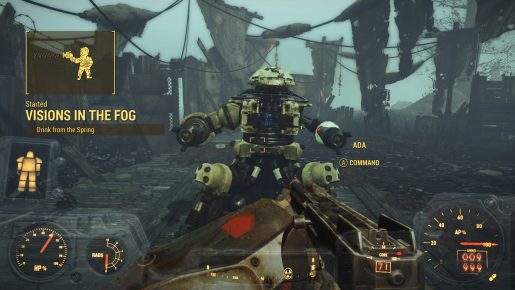 Upon accepting his offer to join the cult, you will then start the Visions in the Fog quest.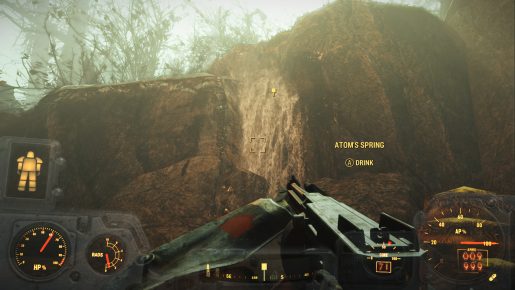 Before you can join the guild, you will be asked by Grand Zealot to drink a water from the Atom's Spring. Open you map and follow the marker where the spring is located.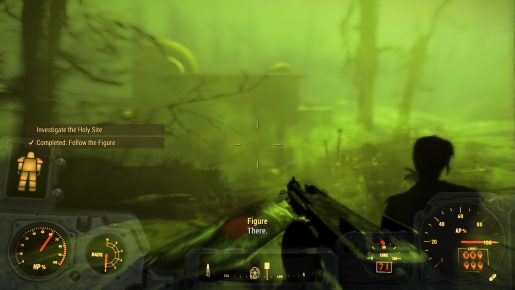 You will get some sort hallucinations as soon as you drink the water from the spring. A shadowy figure will appear and it's your mission to follow her.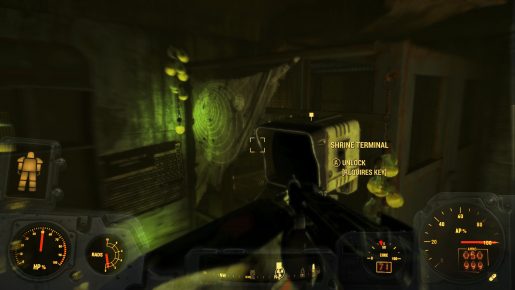 The shadowy figure will lead you to the Shrine of Atom. Go inside the shrine and you'll find a terminal. Unfortunately, it's protected by a password.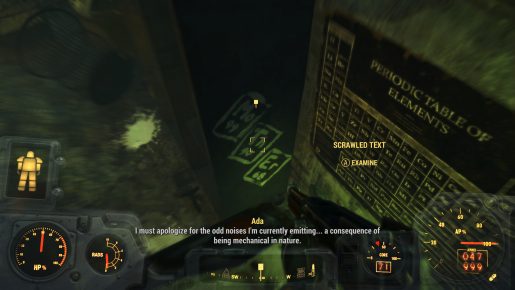 The password to the terminal can be located at the side of the shelf, just left of the terminal. Examine it and start using the terminal to open the security gate.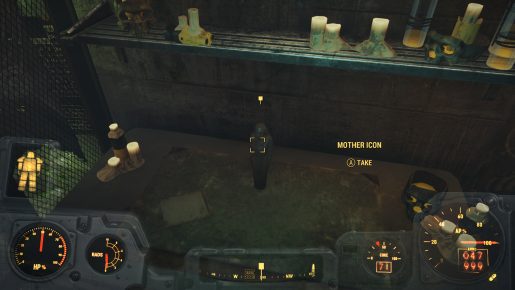 Get the Mother Icon inside the room where the gate just opened and go back to Grand Zealot.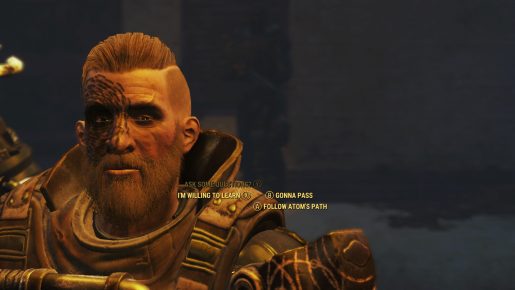 After doing what Grand Zealot asked you to do, you will now have an opportunity to join. If you don't wish to join, you can freely enter the Nucleus, though prepare some resistance as in their eyes, you will be an enemy. Though if you decided to join, you'll receive an outfit.