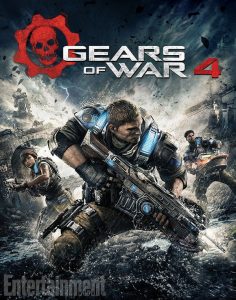 Microsoft is pleased to announce today that the much awaited Gears of War 4 will launch for the Xbox One on October 11.
Gears of War 4 is the follow up sequel of Epic Games' Gears of War series following the story of Marcus Fenix's son as they once again fight Locusts. We'll give you more information on the game as we head closer to the release date.
Above is the cover/box art for Gears of War 4.