With the release of the Automatron DLC for Fallout 4, you are now able to create your own robot or customize the ones you currently have. Similar to Power Armor Suits, you are able to customize each part of the robot you are making though you will need to do it in a workbench and must have the necessary parts.
To unlock the Robot Work Bench, you must finish the quest called "Mechanical Menace" which is the initial quest for the Automatron DLC.
As soon as you talk to Ada and hear her out, you can now create your Robot Workbench. In my playthrough, I created my workbench in Sanctuary Hills (as pictured above). Please note that you must have the necessary materials to create the workbench.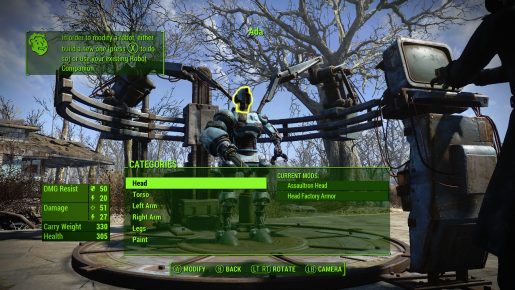 Once the Robot Workbench is created, you can now either create your own Automatron Robot, or customize other robot characters you have like Currey, or Ada.
When you either create or customize a robot, you will notice that there are limited parts available. Luckily, with the Automatron DLC, you will be able to harvest new parts for your robot by simply doing the questline. Do it and you will be able to get all kind of different parts from the robots you take down.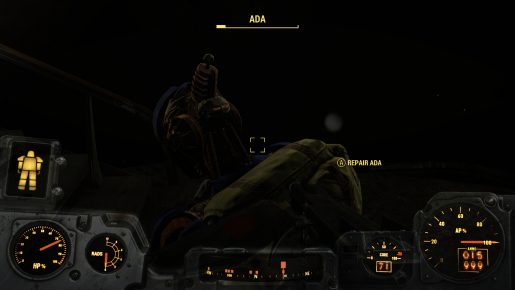 Now that you have a robot companion named Ada, or the ones you create, there are slight disadvantage when bringing them in battle. Whenever they are down, one of the ways to get them in working order again is through repairing them. When killing robots in Automatron questline, look for the Robot Repair Kit as this is the item that fixes either Ada or the customized one that you created.