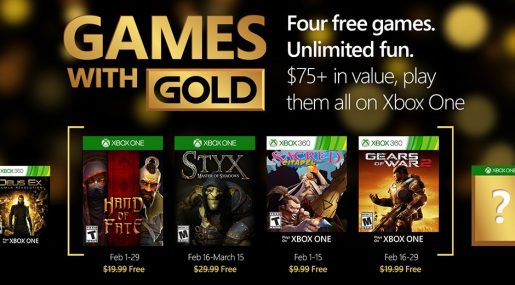 The free games that will be given out to Xbox Live subscribers have finally been revealed for the month of February 2016.
For gamers who own an Xbox One, Xbox Live Gold subscribers can download Hand of Fate for free during the month of January. In addition, Styx: Master of Shadows will be available as a free download from February 16th to March 15th.
As for the Xbox 360 owners, subscribers will get Sacred Citadel for free from February 1st to February 15th. On February 16th, subscribers can then download Gears of War 2 for free through until February 29th.