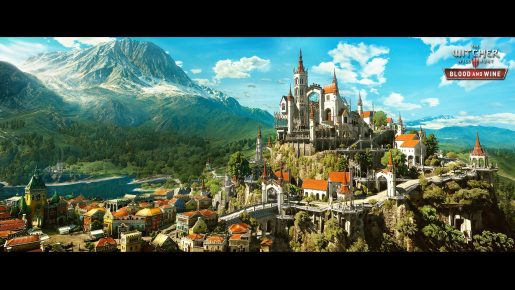 CD Projekt RED is pleased to release today two new screenshots from the upcoming expansion to The Witcher 3: Wild Hunt – Blood and Wine.
Blood and Wine is slated for release in the first half of 2016. One of the new things to expect in Blood and Wine is the massive new land to explore, 20 hours of new adventure in the region of Toussaint, and of course new quests to tackle with Geralt.
"2015 is almost behind us. It's a great year for open world games and a fantastic time for The Witcher. A year of intense work for the team and a time filled with many personal victories for everyone involved in a project that received more than 300 awards so far (wow!). We overcame so many obstacles to get to this point, and we've always done it with gamers rooting for us. It's your year, too!," said Konrad Tomaszkiewicz, Game Director, CD PROJEKT RED. "Blood and Wine, the second expansion for The Witcher 3, is on the horizon. It's a massive new land to explore, visually unlike anything you saw in Wild Hunt or Hearts of Stone, and it too is brimming with stories we want you to discover," adds Tomaszkiewicz.
Gamers who bought the expansion pass will get Blood and Wine for free.