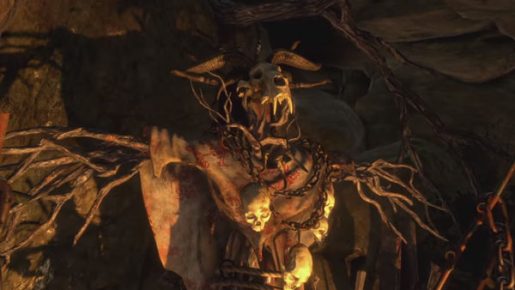 Square Enix revealed at this year's The Game Awards 2015 that Rise of the Tomb Raider will be getting a downloadable content called 'Baba Yaga: The Temple of the Witch' in 2016.
Featuring hours of new gameplay, Baba Yaga expands the story of the main campaign with Lara facing deadly new adversaries, exploring a new puzzle filled tomb, and solving a decades old mystery, all culminating in a showdown with an ancient and mythic evil. Baba Yaga: Temple of the Witch is included in your purchase of Season Pass and will be available for Xbox One and Xbox 360. Your purchase of Season Pass includes a wealth of new content that will expand your single player campaign and allow you to compete with friends.
The DLC will be released for the Xbox One and Xbox 360 versions of Rise of the Tomb Raider. It's more likely that this DLC will be included on the PS4 version once it becomes available, but for now, it's only confirmed for the Xbox One and Xbox 360.
Check out the trailer below: