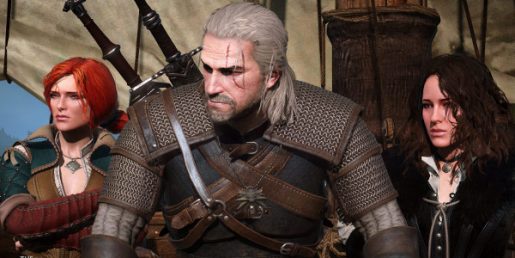 With The Witcher 3: Hearts of Stone expansion releasing on October 13, 2015, CD Projekt released today the launch trailer.
The Witcher 3: Hearts of Stone features over 10 hours of new adventures and introduces new characters, powerful monsters, unique romance, and a brand new storyline shaped by gamer choices. The expansion also introduces a brand new system of Runewords that significantly affects gameplay.
Step again into the shoes of Geralt of Rivia, a professional monster slayer, this time hired to defeat a ruthless bandit captain, Olgierd von Everec, a man who possesses the power of immortality. The expansion lets you choose your own way through an adventure that includes recruiting a crew of break-in artists, spending a night partying with a ghost and outsmarting the most bizarre creatures Geralt has ever faced.
Check back with us next week for our review of the game.