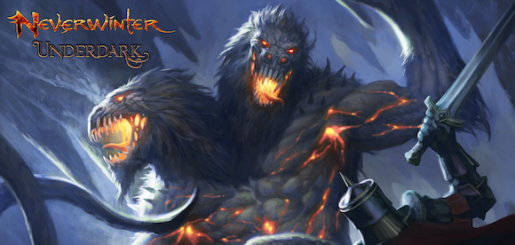 Perfect World Entertainment is pleased to announce today that Neverwinter will get its eight expansion titled, Underdark, sometime this Fall 2015 for PC and Xbox One following the PC launch.
Neverwinter: Underdark will see players stand ground with Drizzt Do'Urden, as he battles the dreaded Deemogorgon in a 10-player encounter.
In Neverwinter: Underdark players will dare to descend into the Rage of Demons storyline from Wizards of the Coast, adding even more content for players to explore throughout the Forgotten Realms. The update for the free-to-play MMORPG will see players battle against the two-headed Demogorgon, the Prince of Demons, alongside classic Dungeons & Dragons characters including Drizzt Do'Urden, Regis and Bruenor Battlehammer. Prior to tackling the new 10-player battle, Neverwinter players will take part in a special quest line written by New York Times Best-Selling Author, R.A. Salvatore, whose recently released novel Archmage kicks off the Rage of Demons story.
Excited? Check out the teaser trailer below: