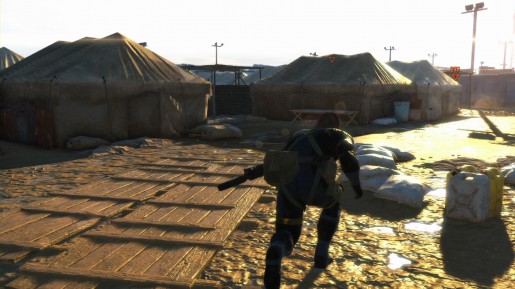 One of the awesome things in Metal Gear Solid 5: The Phantom Pain that gamers can do is collect various outfits that Venom Snake can use. While most are just for fashion, others have benefits that you can use when on a mission.
There are two requirements that you need to do before you can get Gray Fox's costume:
1. The first thing that you would want to do is get your Development Team on Mother base to at least level 40. Make sure to keep using your Fulton Recovery System to any downed soldier to raise the level of your development team.
2. The second requirement is for you to get an item called the Grand Master certificate.
When both requirements are complete, check the development menu and create the uniform. Have at least 460,000 GMP. When you equip the Cyborg uniform, Snake will get an increase in his running speed and jumping capabilities.