Final Fantasy XIV: Heavensward is the first expansion to the award winning Final Fantasy XIV: A Realm Reborn. Since its re-release back in 2013, Final Fantasy XIV: A Realm Reborn garnered a lot of praise from fans and critics around the world as the improvements Square Enix did was simply remarkable. To continue where the story of A Realm Reborn left off, Heavensward, the new expansion was released, offering fans of the hit MMORPG another adventure to tackle, more levels to gain, more areas to explore and many more.
For fans who have played and enjoyed what Final Fantasy XIV: A Realm Reborn has to offer when it comes to the story, the new expansion guarantees to deliver another epic adventure for the Warrior of Light. Following the death of Nanamo in A Realm Reborn, and with the Warrior of Light running away from its pursuers, the Holy See of Ishgard opens up where new adventures await. Expect an interesting plot to uncover, and new characters to join the Warrior of Light as he finds a way to save Ishgard from the invasion of Dragons. Those who finished the campaign in patch 2.55 can play the expansion right away, while those who are coming back to the game after a long break will have to finish the story first for A Realm Reborn before they can access the Heavensward content. If you are a newcomer to the game, you will be spending a lot of time catching up and playing it for one month might not be enough to play all of the content released for A Realm Reborn.
Aside from new story, the expansion now allows players to gain ten more levels, making level 60 the new level cap. With more levels to gain, more quests opens up and areas to explore. Getting to level 60 from level 50 is very painful, especially if you are not fond of doing side quests. In the ten new levels to gain, you will spend a lot of time doing quests or grinding in dungeons just to get experience points. If you are one of those players who skip sidequests in A Realm Reborn, you have no choice but to do almost all of the sidequests, as the main scenario quests alone don't guarantee you will reach level 60 when you finish it. As for leveling via FATEs in the new areas, it's not recommended to do it that way as the experience that you will get is not just worth it.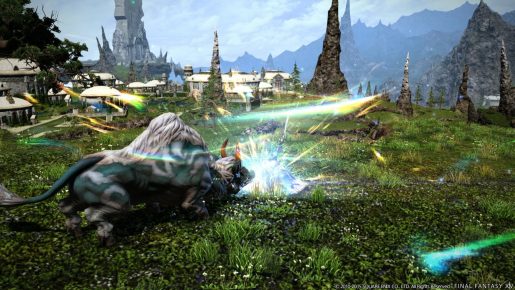 One of the new features introduced in Heavensward is the ability to fly. Using a mount that is capable of flying, such as the Black Chocobo that you will get by doing the main scenario quests, you can fly through the new areas, though there's one catch. You have to attune to various aether current scattered throughout the area. It's like a scavenger hunt as you will have to rely as to what the compass says and find the current to attune to it. Once you attune to the currents of one area, you will then granted the permission to fly. Unfortunately, you can only fly to the new areas and not to the areas that you previously visited before, although we're hoping Square Enix will allow it in future patches. I suggest attuning to all currents in every new areas as it will help you in a big way when doing hunts.
As for Primal fights, there are only two that you can fight, compared to the three included in A Realm Reborn. The two Primals are Bismark from old Final Fantasy games and Ravana from Vagrant Story. The difficulty in fighting them in hard mode is a push over but when it comes to the extreme mode. Prepare to have a hard time as it's on par with the difficulty of fighting Titan and Garuda. I've been level sixty for two weeks now and up until now, I still have yet to clear both primals in extreme mode. Similar to other extreme Primal fights, it will really need a lot of patience and team coordination to take them down.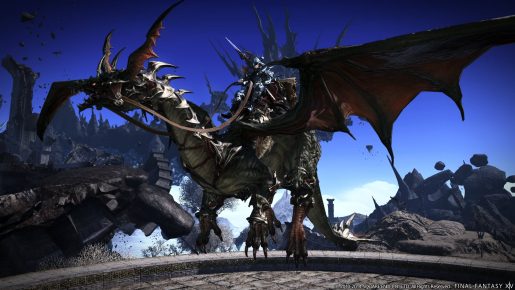 When it comes to the dungeons, there are several that you unlock as you progress through the main story. The story dungeons aren't as tedious as the ones from A Realm Reborn, thanks to the fast paced dungeon design and really challenging bosses. Upon reaching level sixty, two end-game dungeons get unlocked and from there, you can farm a new token called Allagan Tomestone of Law to get your gear. Farming them is quite easy and you can gear your character with blue equipment in just a few days. Simply do the daily roulettes, hunts, and trials to get your character equipped with ilvl 180 equipment.
To replace the Binding Coil of Bahamut raid, Heavensward introduces a new raid called Alexander. Taking place inside of the Primal Alexander, you will be fighting bosses in several floors. As of time of writing, there are four floors that are available. Compared to the Binding Coil of Bahamut, they are quite easy, though Square Enix will be releasing a Savage Mode for Alexander raid in the next few weeks for those hardcore raiders. Rewards that are given in Alexander raid will allow you to get the highest ilvl gear at the moment, which is 190. Instead of rewarding players with a piece of equipment, an exchangeable token is given out. The tokens that you get can be exchanged in Idyllshire, the new Mhor Dona in Heavensward. To make the gear grinding longer and not as fast as the Binding Coil of Bahamut, there are certain equipment that needs more than one token. Which means, with one per floor cap implemented, it will sometime take two weeks or more to get a chest piece.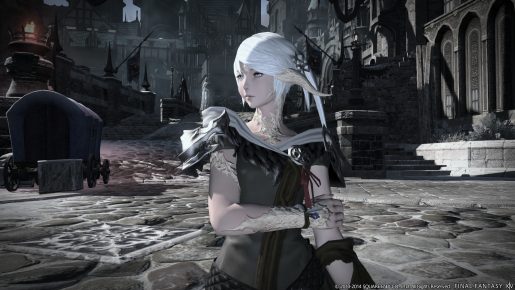 In addition to new story, gears, primal fights, and new areas to explore, one of the new features offered in the expansion are new jobs. There are a total of three new jobs that you can pick in Heavensward; Astrologian (Healer), Dark Knight (Tank), and Machinist (DPS). Among those three, Dark Knight is my favorite. Upon trying Dark Knight, it's nice to see that the job can do magic damage, as well as tanking in combat. In terms of if they're better than Warrior or Paladin, I can say the new job is quite on par, though there are still some advantages and disadvantages in using a Dark Knight, such as it drains both MP and TP when attacking. As for Astrologian, it's not as "competent" as my White Mage. Based on my experience, Astrologians are good with their buffs but when it comes to burst healing, the new job struggles. For Machinist, it's quite similar to Bard but the DPS output isn't great as it relies on pure luck. From the three job classes that are available, Dark Knight is my favorite, Astrologian coming second and Machinist being my least favorite.
Upon finishing the story of Heavensward and reaching level 60, more activities open up in Heavensward like extreme Primal fights, end-game dungeons to farm Allagan Tomestone of Law, Alexander Raid, or simply leveling your alt characters. They might sound a few but actually finishing them and gearing up isn't as easy as you think it would be. It will take you weeks to complete all of them and by the time you finish it, a new patch that offers new content will be available. The end-game content is quite similar to A Realm Reborn and if you love what A Realm Reborn offered before, there's no doubt you will enjoy the expansion.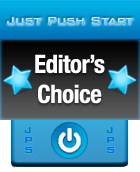 For fans who have playing Final Fantasy: A Realm Reborn since launch and caught up with all of the patches prior to Heavensward, it's definitely recommended that you get Heavensward as it offers another yet epic adventure that fans will fall in love with all over again. The story that the expansion offers is truly captivating, and the content it packs is worth the money. Compared to other MMOs that are currently out, Final Fantasy XIV remains as one of the MMOs worth subscribing to, especially with the new expansion now available.
[Editor's Note: Final Fantasy XIV Heavensward was reviewed on a PlayStation 4 and PC platforms. The game was provided to us by the publisher for review purposes.]
Final Fantasy XIV: Heavensward Review

,