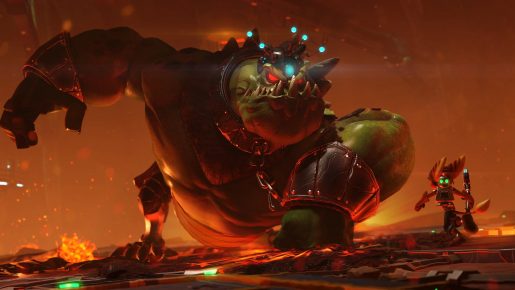 Insomniac Games is pleased to announce today that a new Ratchet & Clank game will be coming in 2016, alongside the release of the Ratchet & Clank movie.
The new Ratchet & Clank game for the PS4 is re-imagining the original PlayStation 2 title, "revised to tie in with the deeper version of Ratchet's origin story" which will be fully covered in the feature film debuting April 29, 2016.
"We ended up with a new game, with elements based on the original — but now with modern controls, several new planets, new and updated gameplay segments, all-new Clank gameplay, all-new boss fights, new flight sequences, and more," said Insomniac's James Stevenson.
For fans of the series, they will see a mix of new and old arsenal from the past Ratchet & Clank game. Most of the arsenal will be new, while others will be old – it's a good thing for any Ratchet & Clank fan!