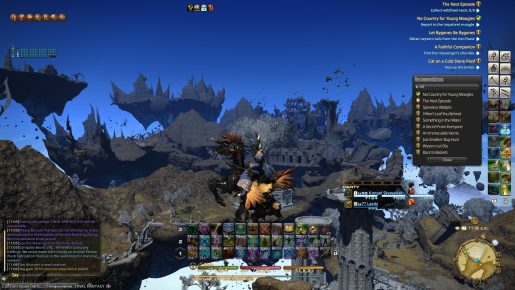 After getting your Black Chocobo in Ishguard, many probably asked if that's the only Chocobo that can fly. Actually, the Grand Company issued Chocobo that you got early in the game has the ability to fly and you just need to unlock it.
Before getting your Grand Company issued Chocobo to learn the ability to fly, there are some things that you need to have in order to do it.
Must Reach Level 52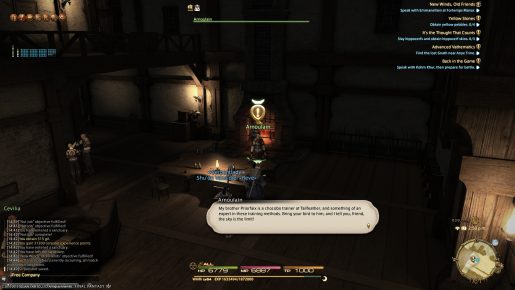 As soon as you reach level 52, go back to Foundation in Ishguard and talk to the NPC called Arnoulain. He will tell you that there's a way to teach your Grand Company issued Chocobo how to fly, and you will have to find Priorfaix in Tailfeather.
Do the Quest: I Believe I Can Fly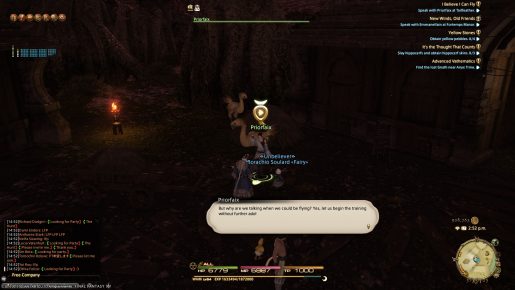 When you talk to Priofaix, she will give you a quest that unlocks the flying ability of your Yellow Chocobo.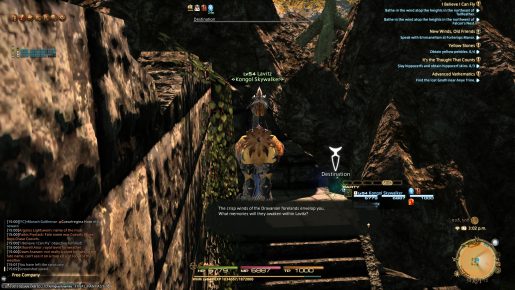 The quest involves you going from one place to another. It's quite easy and fast, don't worry.
Congratulations!
Once you do the quest, go back to Priorfaix in Tailfeather and turn it in. Ta-dah! Your Yellow Chocobo can now fly, though you have to remember that in order to fly, you have to attune to many Aether Current scattered throughout the area.