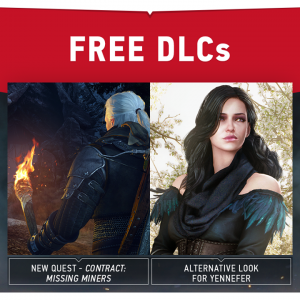 As part of the promised 16 free downloadable content for The Witcher 3, CD Projekt released the third and fourth of the promised 16 this week for PS4, PC, and Xbox One.
The third DLC that will be available this week is called "Missing Miners". In the DLC, players will discover why miners from small village near Skellige are disapperance. As for the fourth DLC, players can give Yennefer a new look.
To get the DLC, go to the respective storefront. Please note that the DLCs will be free until the first and second expansion releases at a later date. What are you waiting for? Go download them now!
We'll have our review for The Witcher 3 soon! Stay tuned.