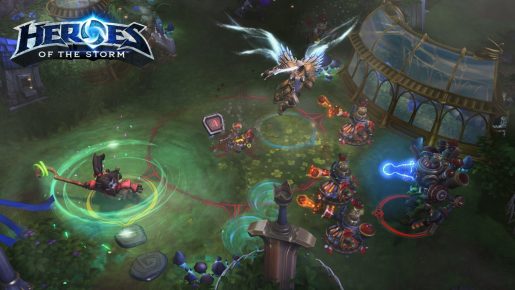 If you've been watching Heroes of the Storm streams feverishly anticipating your chance to finally try out the game, Blizzard has finally released the game in Open Beta.
What does that mean for the average gamer? It means that you can sample and play Heroes of the Storm while its still in the midst of development and voice your feedback on what works (and what doesn't) long before it hits a full release. Many companies use this open beta period to gauge interest and reaction to a game and changes that could greatly impact the way the core game plays once it's released. There are always bound to be minor bugs or impefections but sometimes that's part of the fun playing a title before its official release. Nearly the full experience of Heroes of the Storm is playable in open beta, minus a few small caveats.
"Kindly keep in mind that Open Beta is still not final release, and we will be closely monitoring the game to ensure a positive play experience for everyone. Should one-too-many brawlers try to cram through the Nexus Portal at once, you may encounter a queue when attempting to log in to the client. Not to worry, however, as the wait should be brief, and you'll be back to crushing opponents in no time."
You can get your hands on Heroes of the Storm if you own a Battle.Net account HERE or register yourself for a free account if you do not already have one.