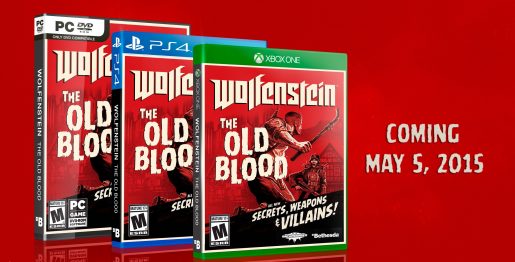 Just because it's a digital-only title, don't count on Wolfenstein: The Old Blood being a smaller download.
The prequel to last year's Wolfenstein: The New Order (my personal favorite FPS of 2014) arrives as a two-parter that sets up the events that open with BJ Blazkowicz entering a coma for twenty years.In that time, the Nazis have won World War II and enacted  plans for global domination. Wolfenstein: The Old Blood sets up this premise along with exploring how the German forces got their hands on wonder weapons and advanced technology, courtesy of General Deathshead and some arcane artifacts.
Wolfenstein: The Old Blood will be weighing in at approximately 36.4GB on PlayStation 4, with the Xbox One version requiring 37.14GB. This is of course not including the possibility of any day one patches that may arrive once the release date nears.
Wolfenstein: The Old Blood will hit digital markets in North America on May 5th. Be sure to check back later for our review on this visually stunning FPS!