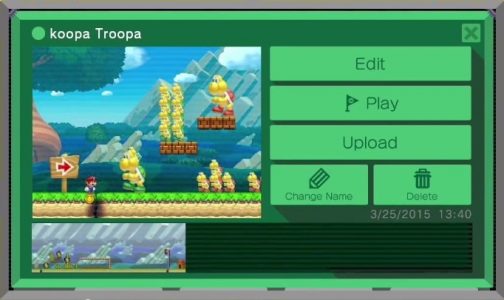 Nintendo's experimental level designer based off the mustache-wearing hero, Mario Maker, will finally be arriving in North America later this Fall.
Mario Maker has had a slew of new features announced and showcased during its various reveals. Four signature styles of Super Mario will be available with a single tap on the WiiU Gamepad: Super Mario Bros., Super Mario Bros. 3, Super Mario World, and the WiiU-style New Super Mario Bros. U. All of these styles are swappable at any time during creation, bringing with them new visual and gameplay styles.
Level creators will now be able to share their creations more easily with the newly announced online sharing service. No more having to swap SD cards or email finished levels to your friends, there will be an intuitive library of user-generated content to check out.
Prepare to celebrate Mario Mario's 30th anniversary in a creative new way when Mario Maker makes its way to North America this September!