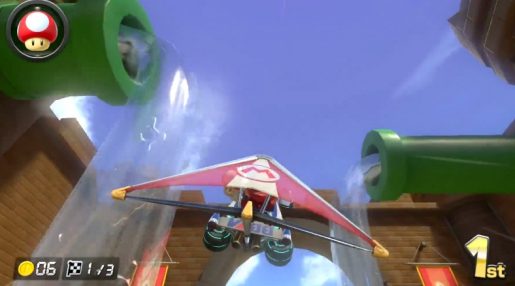 Mario Kart 8 will soon be the fastest kart racer on the market with the addition of an upcoming 200cc series.
If you've been craving a new F-Zero in your life, the new 200cc class for Mario Kart 8 might satisfy that need for speed. The increased speed and difficulty looks like it could prove a challenge for veterans and new comers alike, especially on some of the more technical courses like Dolphin Shoals. If you want to catch a quick comparison between 150cc and 200cc, Nintendo UK has a trailer showing off how technical the new series can be.
The 200cc update for Mario Kart 8 will be arriving as a free update on April 23rd.